Foundational Sleep Protocol
DREM
How: 1 capsule 30 minutes prior to bedtime
Why: 5 mg of melatonin in conjunction with neurotransmitter and hormone support ingredients that promote relaxation and normal, healthy, restful sleep.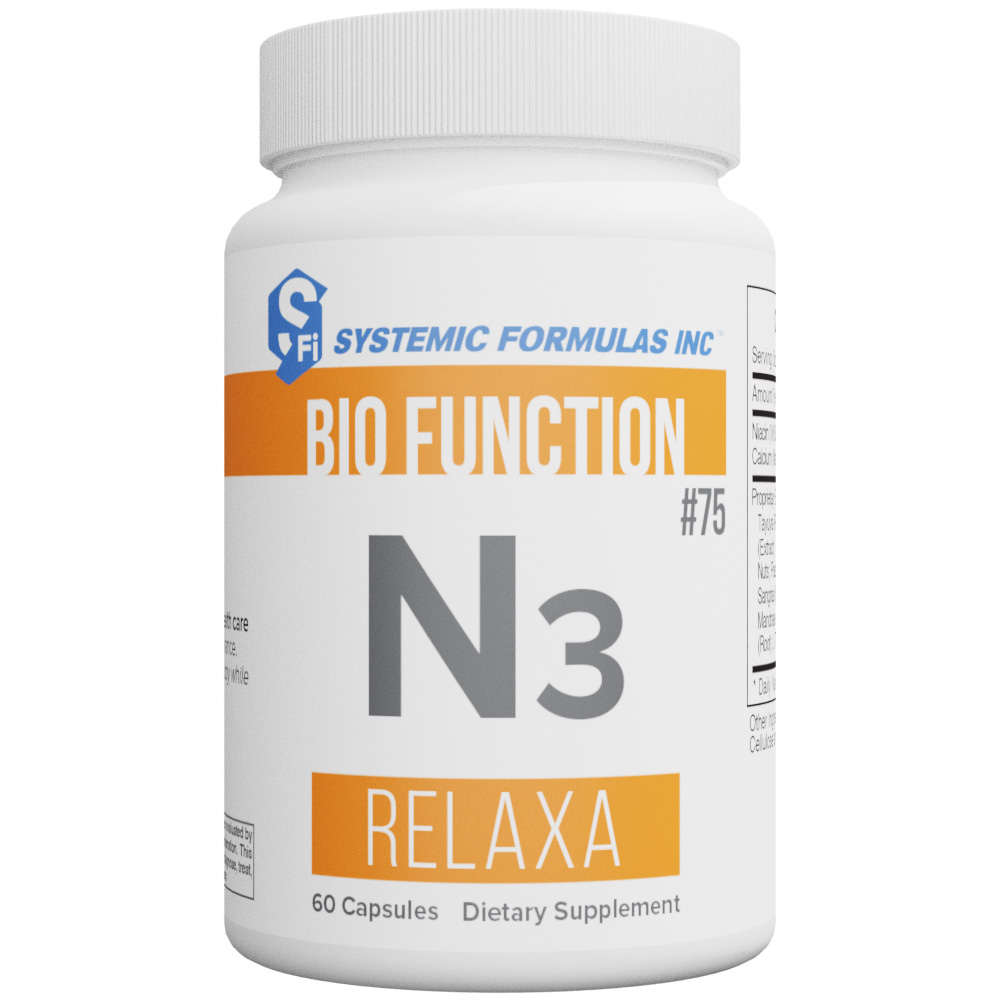 N3 Relaxa
How: 2 capsules in evening
Why: Designed to help those who have difficulty resting.  Effectively eases the discomfort caused by exercise related aches and pains.  Used effectively for calming nerve support, pain process support, and rest and sleep support.
CALM
How: 2 capsules in evening
Why: Promotes innate sleeping processes, promotes healthy adrenal function, and supports stress recovery processes.  Also helps to release human growth hormone, a key factor in enhanced sleeping patterns.
Hemp Oil
How: 1 dropper 30 minutes prior to bedtime
Why: Cannabinoids have long been shown to affect the sleep-wake cycle. Preliminary research supports the therapeutic potential of full spectrum hemp oil in helping alleviate insomnia and promoting more restful sleep.
The Foundational Sleep Protocol consists of the following:
DREM, Qty: 1
N3 Relaxa, Qty: 1
CALM, Qty: 1
Hemp Oil, Qty: 1
Add Sleep Protocol To Cart
*Note: Products not currently in stock will not be added to your cart with the above link.